Zeiss Dimension Lenses
Published: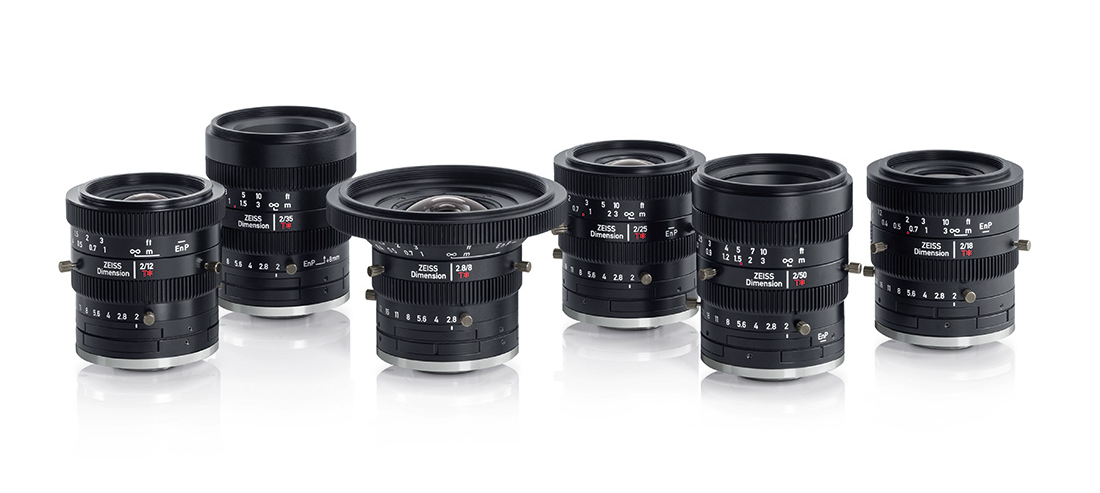 Zeiss Dimension Lenses
Have Zeiss released a set of Micro 4/3 enabled lenses to rival the likes of Veydra and SLR Magic? Technically with a C Mount - MFT adapter the Zeiss Dimension range could potentially be a great offering for the MFT video/cinema market, a great pairing of Zeiss precision glass with the Panasonic GH5 or Blackmagic Pocket 4k Cinema Camera perhaps.
This range has been aimed at the industrial market, pricing has not been readily available online but in the UK current pricing is around £1706 for the 8mm, £1357 for 12mm,18mm, 25mm, 35mm and £1266 for 50mm these prices are excluding VAT.
Will Zeiss be prodcuing a MFT version? Will we see companies such as Duclos and MFT Services providing mount replacement/modified versions of this set, we will see..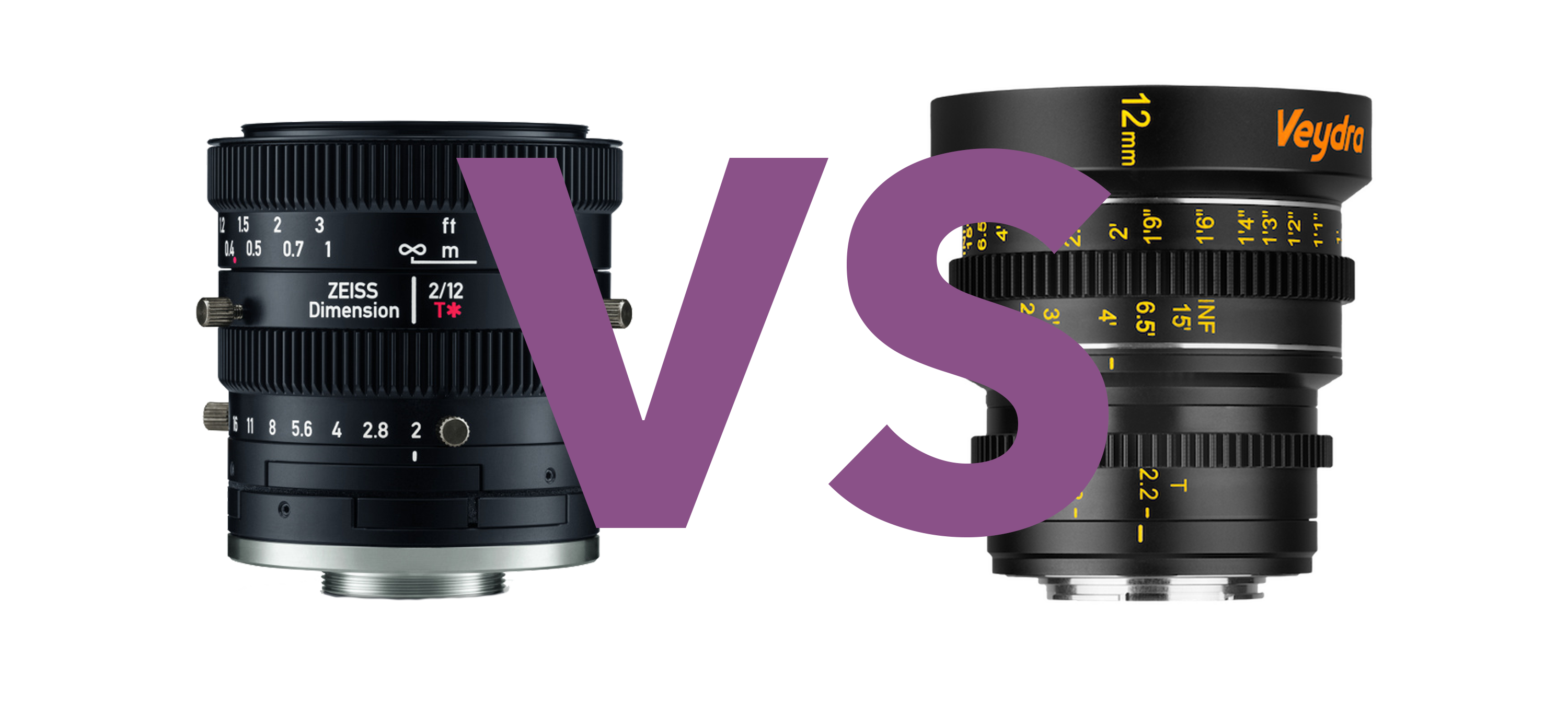 The lenses are as follows: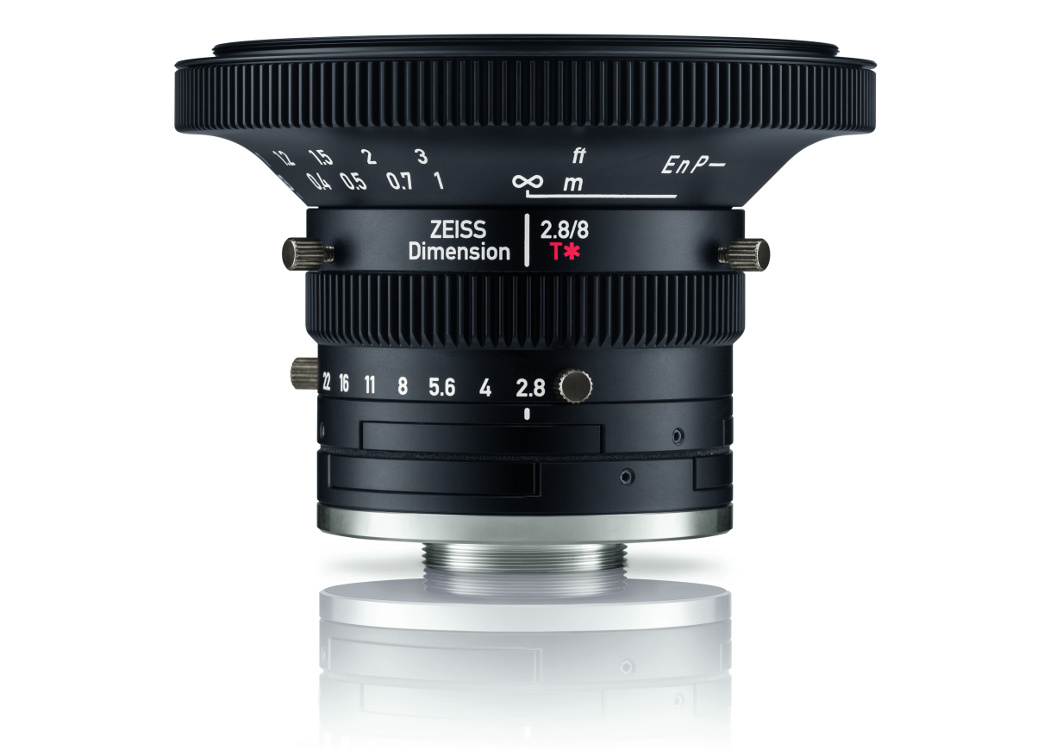 Ziess Dimension 8mm 2.8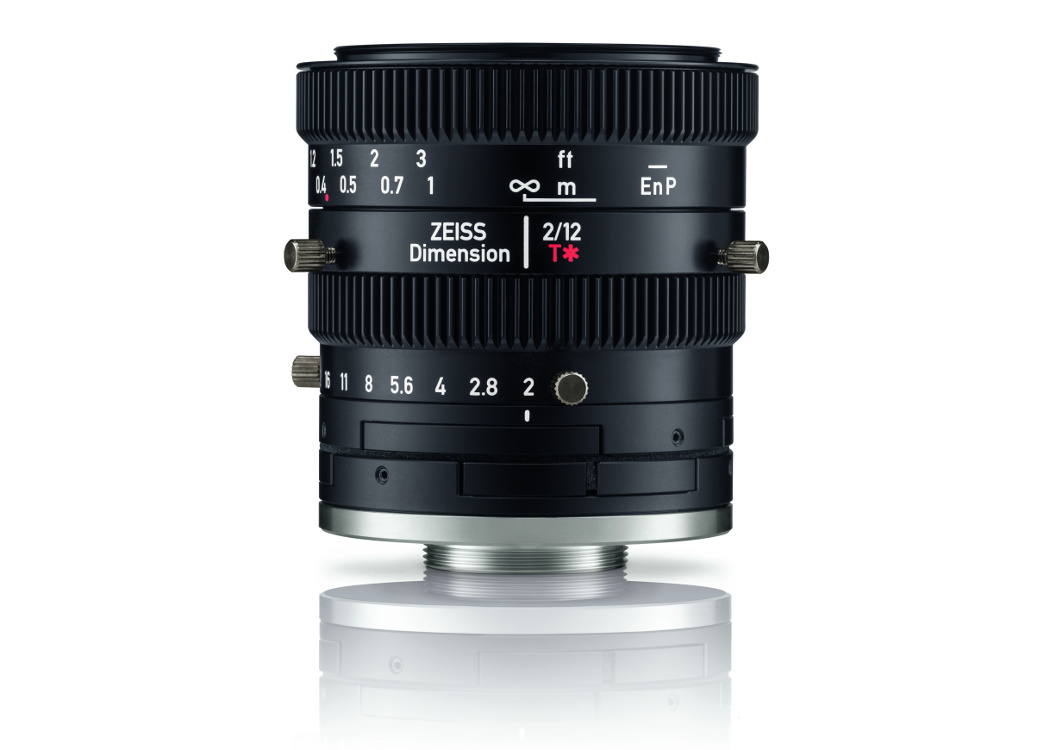 Zeiss Dimension 12mm F2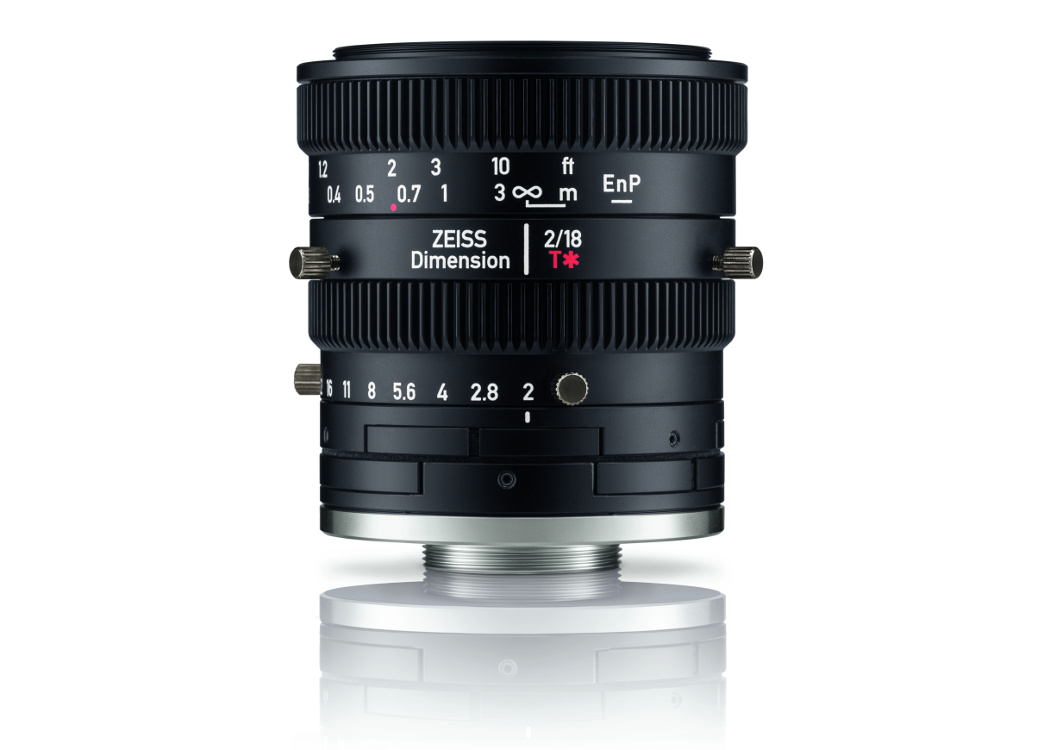 Zeiss Dimension 18mm F2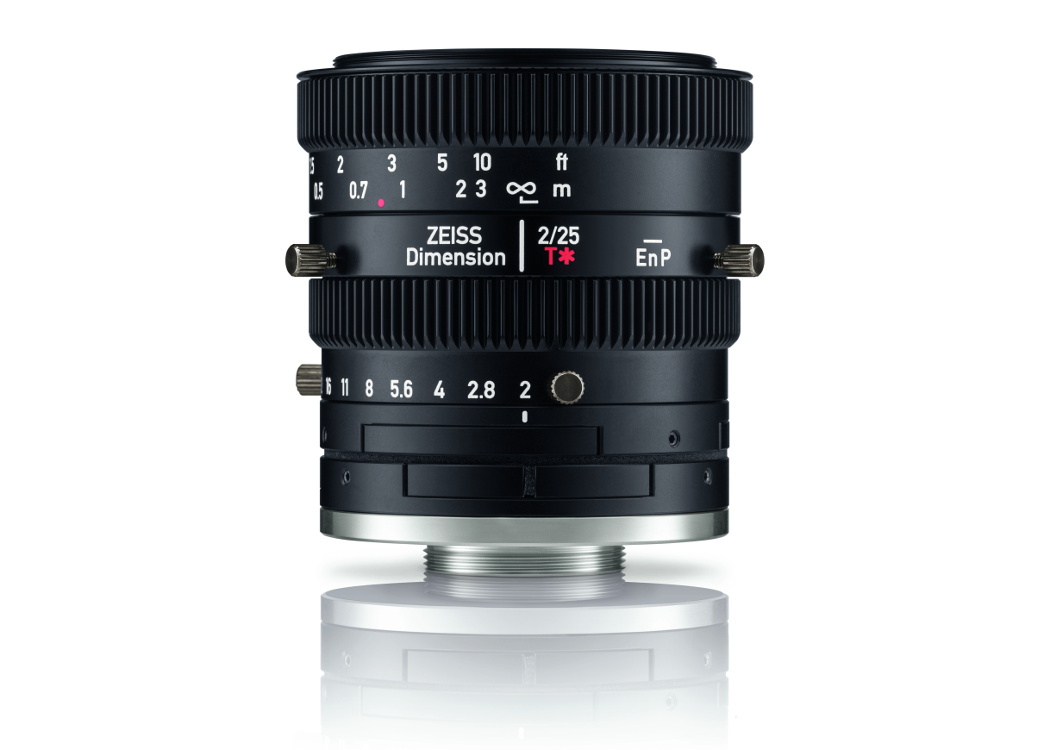 Zeiss Dimension 25mm F2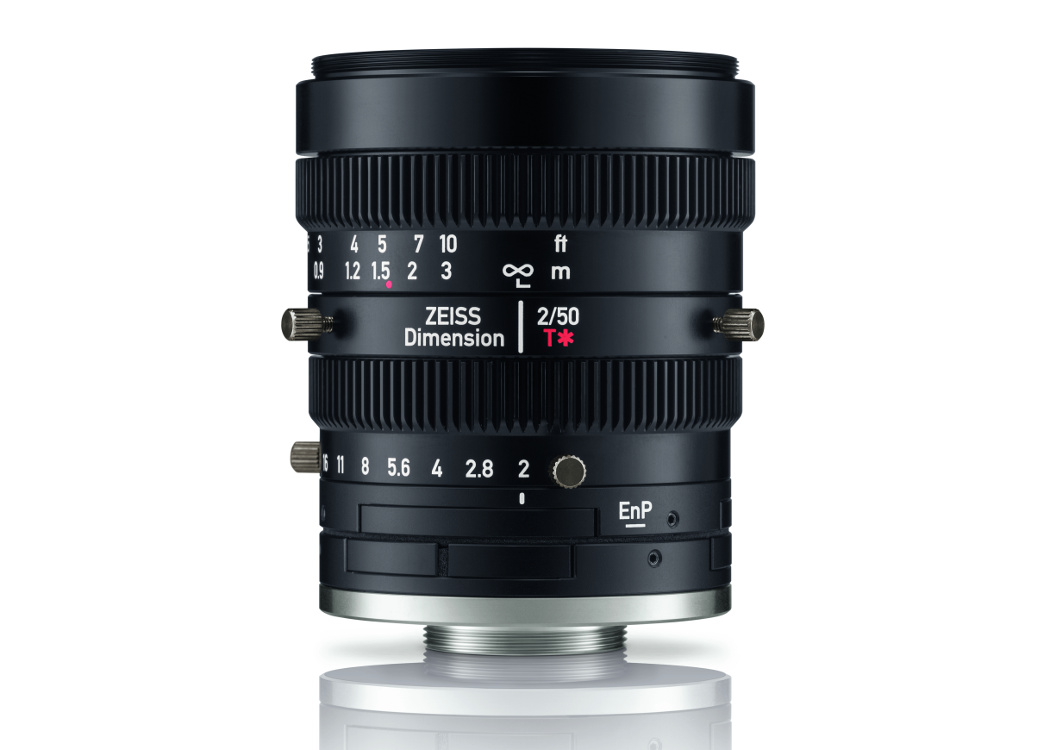 Zeiss Dimension 50mm F2
ZEISS Dimension Lenses
High precision for greater efficiency
The new ZEISS Dimension family meets the highest demands for industrial applications. The lenses developed for use with a C-mount are designed for image sensors up to a size of 4/3" and offer exceptional image quality in a compact, lightweight and rugged aluminum housing. The ZEISS Dimension family consists of six focal lengths ranging from 8 to 50 millimeters. Almost all ZEISS Dimension lenses have the same outer diameter for reliable planning when mounting them in production facilities.
Precision and ease of operation are key factors that make the ZEISS Dimension family stand out. With the help of the innovative adjustment mechanism*, it is easy to compensate for tolerances at the camera mount. In addition to the C-mount's stable screw connection, fixation screws on the focus and aperture rings guarantee a high degree of stability and ensure that the settings remain in the correct position.
The focus and aperture rings are equipped with gears to be directly connected to servomotors. If the scales on the lens are not easy to read during use in industrial applications, their alignment can be easily adjusted as needed.
ZEISS Dimension lenses are the perfect solution for complex production processes. Thanks to their high level of flexibility, they truly stand out when used in security and monitoring applications, quality control, traffic monitoring, recycling processes and many more applications.