Sigma 14-24mm 2.8 Art
Published: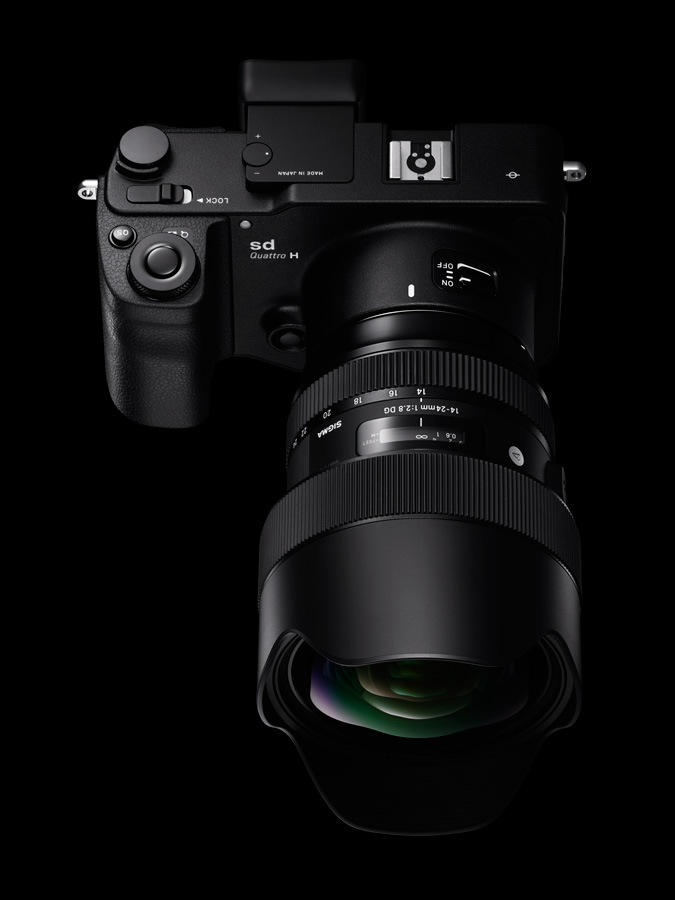 The ultimate 14-24mm wide-aperture zoom lens.
Features
Setting a new standard for excellence in ultra-wide-angle lenses
For the Art line, SIGMA began development simultaneously of two ultra-wide-angle lenses offering the key focal length of 14mm: one prime, and one zoom. In 2017, the company launched the 14mm F1.8 DG HSM | Art as the ultimate ultra-wide-angle prime lens. This lens offers outstanding image quality in combination with F1.8 brightness.
Now SIGMA is introducing the 14-24mm F2.8 DG HSM | Art as the ultimate ultra-wide-angle zoom. While minimizing distortion, this lens offers outstanding F2.8 brightness throughout the zoom range and delivers top-level image quality at every focal length and every shooting distance. For these reasons, it is the definitive large-diameter ultra-wide-angle zoom lens.
Outstanding Art line image quality
Designed to team up with 50-megapixel-plus cameras and offer top-level optical performance throughout the zoom range, the 14-24mm F2.8 DG HSM | Art incorporates three FLD glass elements, three SLD glass elements, and three aspherical lens elements, including one large-diameter aspherical element. Effective distribution of these high-refractive-index glass elements further enhances the corrective effect of the FLD and SLD glass. This optical system minimizes transverse chromatic aberration and other optical aberrations, resulting in outstanding high-resolution image quality.
Exclusive low-dispersion glass
The degree to which light is refracted by glass depends on the light's wavelength. This fact causes different colors of light to focus at slightly different points. The result is chromatic aberration, the color fringing that is particularly noticeable in telephoto lenses. Most chromatic aberration can be removed by combining a high-refractivity convex lens element with a low-refractivity concave element. Yet residual chromatic aberration known as "secondary spectrum" may still remain. To minimize this secondary spectrum, which can be a serious issue with conventional lenses, SIGMA lenses feature up to three types of exclusive low-dispersion glass offering superior performance: ELD (Extraordinary Low Dispersion), SLD (Special Low Dispersion) and FLD ("F" Low Dispersion). In particular, FLD glass offers ultra-low dispersion in combination with high transmittance and the anomalous dispersion characteristics of fluorite. Meticulous deployment of these types of exclusive low-dispersion glass and optimization of power distribution gives SIGMA lenses superlative image rendition undiminished by residual chromatic aberration.
Designed to minimize flare and ghosting
From an early stage in the lens design process, flare and ghosting have been measured to establish an optical design resistant to strong incident light sources such as backlighting. SIGMA's Super Multi-Layer Coating reduces flare and ghosting to help photographers produce sharp and high contrast images even in backlit conditions. The included lens hood can be attached to block out extraneous light, which can have a negative effect on rendering performance.
Compatible with Canon Lens Aberration Correction*
The Canon mount lens is compatible with the Canon Lens Aberration Correction function. Matching the optical characteristics of the lens, these functions perform in-camera corrections of peripheral illumination, chromatic aberrations, distortion, and more.
* Function not available on all Canon cameras. Further, available corrections may vary by Canon camera model.
Professional specifications
Allowing photographers to work in all types of weather
Like SIGMA's Sports line lenses, the 14-24mm F2.8 DG HSM | Art features a highly effective dust- and splash-proof structure with special sealing at the mount connection, manual focus ring, zoom ring, and cover connection, allowing photographers to work in all types of weather. In addition, the front of the lens is protected by a water- and oil-repellent coating that makes cleaning easy. The high-speed, high-accuracy autofocus helps photographers react in an instant to get those special shots.
Fast AF with full-time manual focus
Full-time manual focus function allows the lens to be switched to manual focus simply by rotating the focus ring.Note: The operation of full-time MF may vary based on mount type.
High-precision, rugged brass bayonet mount
The brass mount combines high precision with rugged construction. Its treated surfaces and enhanced strength contribute to the exceptional durability of the lens.
Rounded diaphragm
The 9-blade rounded diaphragm creates an attractive blur in the out-of-focus areas of the image.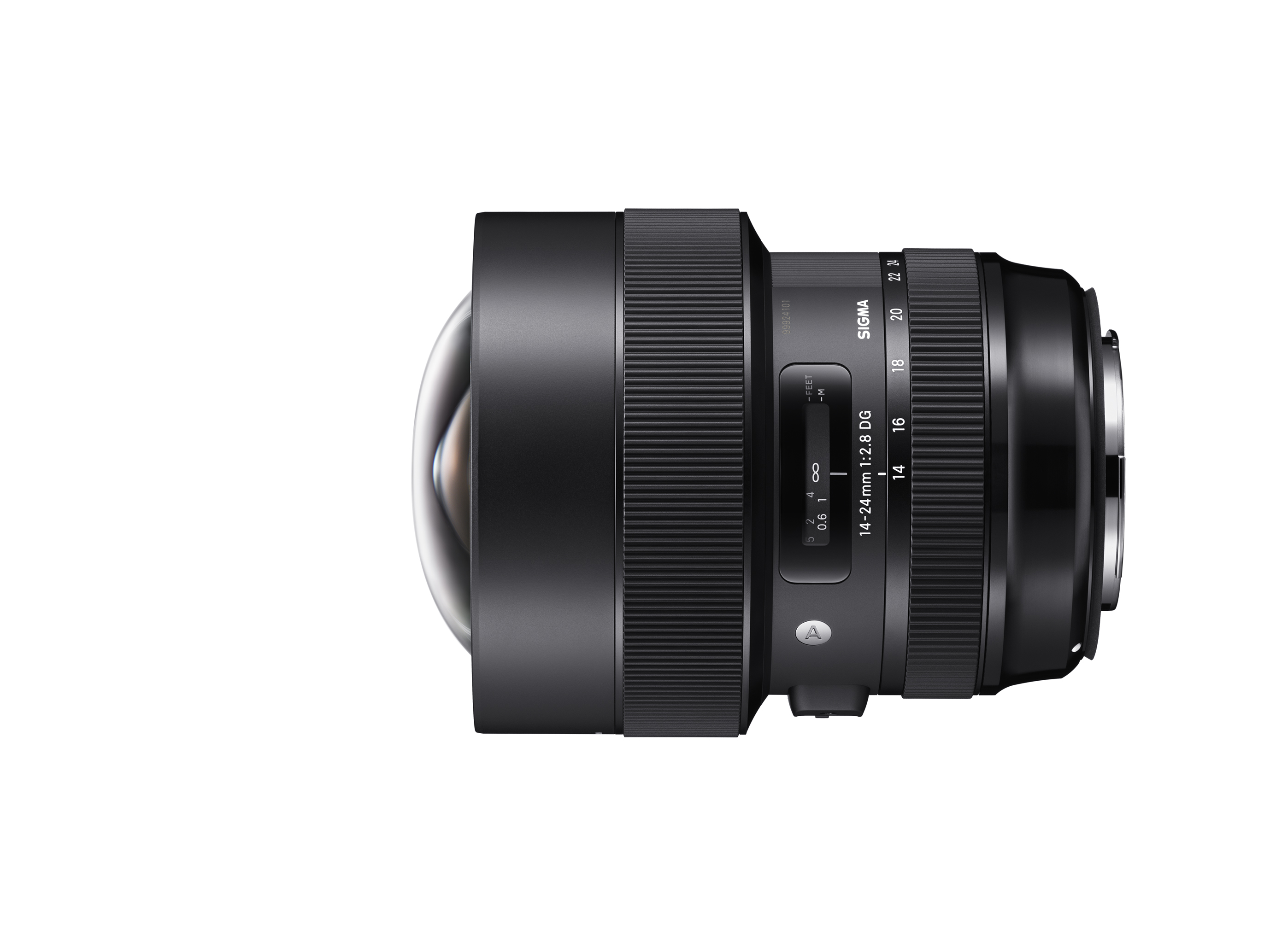 The petal-shaped lens hood can be converted (as a paid service) to a shorter, round hood to avoid interference with other lenses while being used in multi-lens, 360-degree VR setups.
Key Features
Ultra-wide-angle fast zoom lens
Weather-sealed
17 elements across 11 groups
3 FLD, 3 SLD and 3 aspherical elements
Super Multi-Layer coating
9-blade aperture diaphragm
10.2-inch close focus distance
Hyper Sonic Motor autofocus
Available in Canon, Nikon and Sigma mounts
Coming soon to LensPimp.