Panasonic Lumix S1H
Published: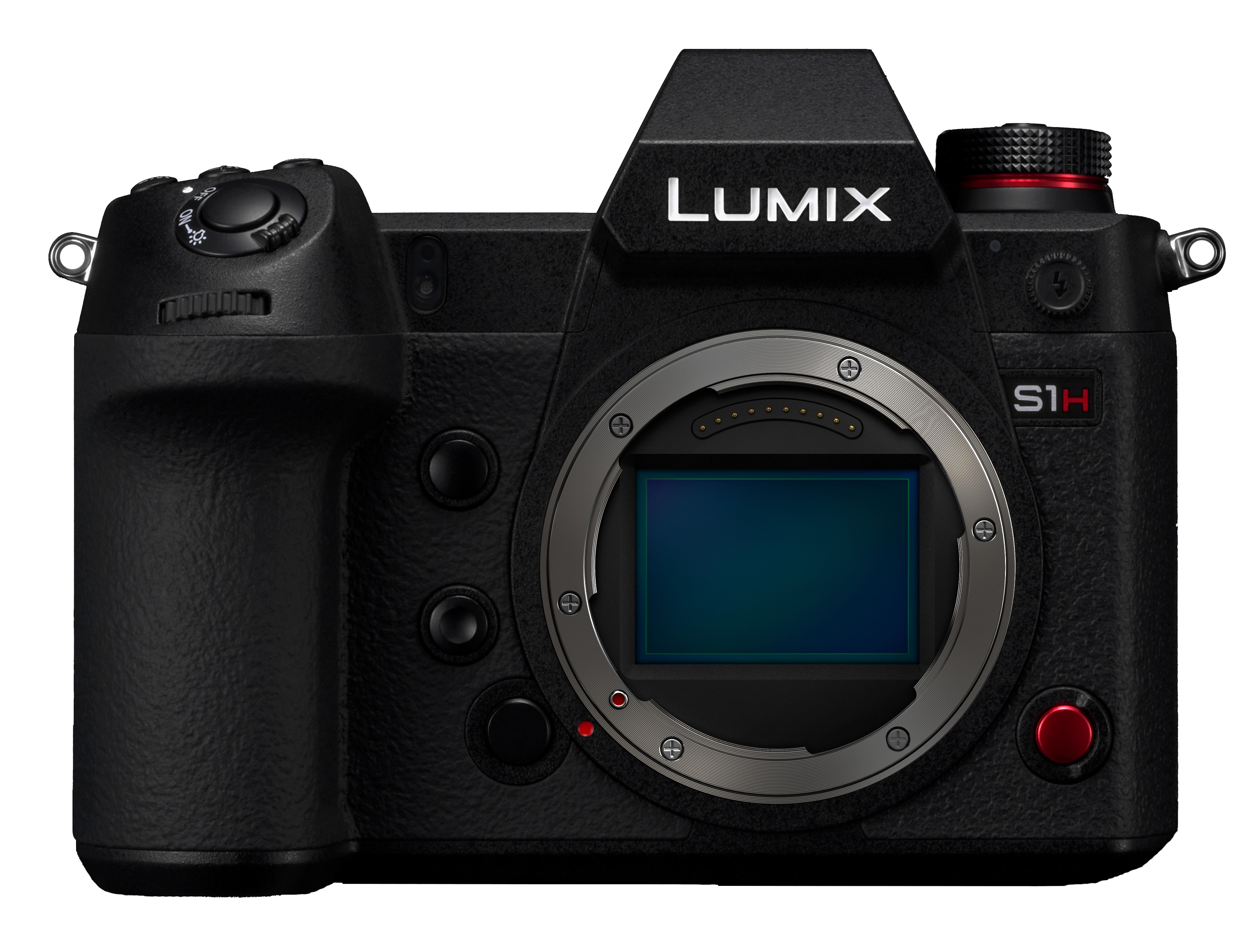 Panasonic LUMIX has just announce the development of LUMIX S1H, its latest mirrorless camera equipped with a full-frame image sensor. It is the world's first camera capable of video recording at 6K/24p (3:2 aspect ratio), 5.9K/30p (16:9 aspect ratio), and 10-bit 60p 4K/C4K. Combining professional-level video quality and high mobility of the mirrorless camera, Panasonic will release the LUMIX S1H in Autumn 2019.
The main features of the new LUMIX S1H are as follows:
High resolution up to 6K for multiple formats
Maximising the use of the pixels in the full-frame image sensor, the LUMIX S1H, as a digital camera, has achieved 6K/24p (3:2 aspect ratio) or 5.9K/30p (16:9 aspect ratio) video recording for the first time in the world. It is also the world's first full-frame digital interchangeable lens system camera to enable 10-bit 60p 4K/C4K video recording. It accommodates a variety of recording formats, including 4:3 Anamorphic mode, to meet professional needs. Its high-resolution data can also be used for creating 4K videos with higher image quality or for cropping images in 4K.
Rich gradation and a wide color space virtually equal to those of cinema cameras
The LUMIX S1H features V-Log/V-Gamut with a wide dynamic range of over 14 stops, which is virtually the same as the Panasonic Cinema VariCam, to precisely capture everything from dark to bright areas. The colour and even the texture of human skin is faithfully reproduced. Designed under consistent colour management, the S1H's recorded footage is compatible with V-Log footage recorded by VariCam or V-Log L footage recorded by LUMIX GH5/GH5S.
High product reliability that allows unlimited video recording
In every S1H recording mode, video can be recorded non-stop under the certified operating temperature so the user can concentrate on shooting.